Equipment Design & Fabrication
Crucial's Fabrication Division understands that sometimes you need custom aviation-related tools & equipment.
Infrastructure Applications
Crucial's background in engineering and fabrication enables us to further support our customers' needs with custom-built hangar infrastructure, such as Nose Docks or this Tail Dock which was designed, built, and installed by Crucial Fabrication.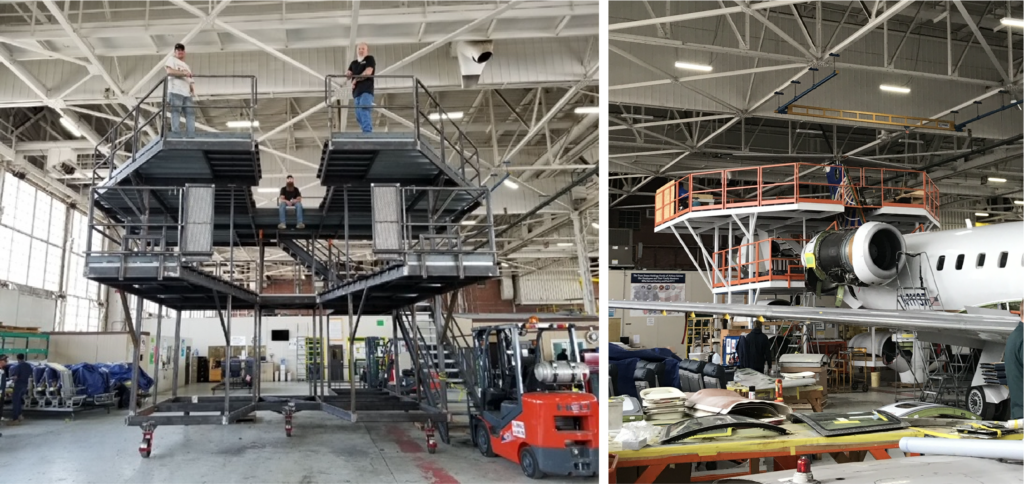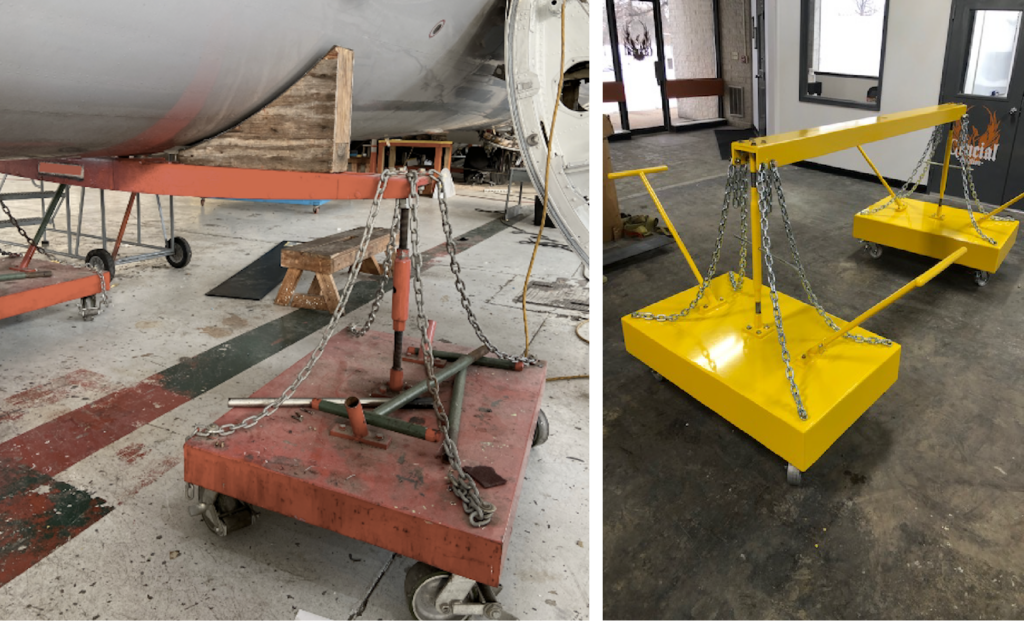 Aviation Maintenance Applications
If you have old worn-out equipment and tooling, such as these regional aircraft raft nose/chin weights, let Crucial design & build you replacements at a fraction of the cost of your normal sources.
Aviation Operational Applications
At any time, you can find Crucial building custom parts and equipment which support airlines operations, such as these LD8 storage containers for large Boeing aircraft. No job is too small, large, or complicated for the Team at Crucial Fabrication.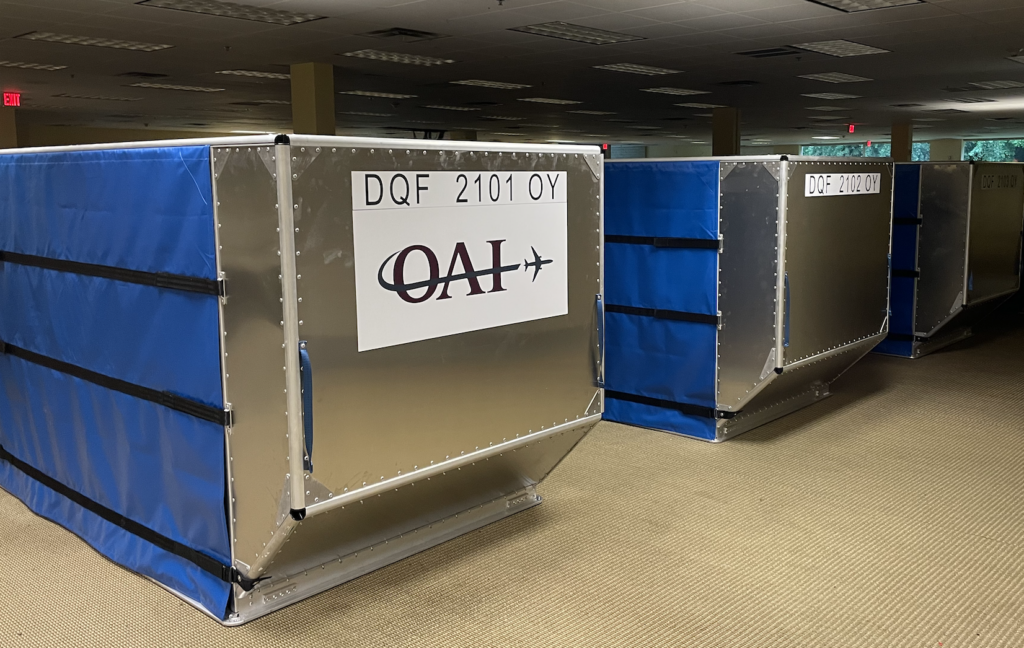 A sampling of work from Crucial Fabrication includes:
Tail Docks
Nose/Windshield Change Docks
Engine Stands
Pax Seat Racks
Fuselage Trainers (learn more)
Door Trainers (learn more)
Unit Load Devices (LD8 & LD10)
Aviation Art & Showcase Pieces
Many other custom projects
Take advantage of Crucial's unique capabilities.
Thanks to our design, engineering, and fabrication experience, we can provide the perfect solution for your airline.